| Item ID | Starting Bid | Bids | Current Bid |
| --- | --- | --- | --- |
| 32462 | $50.00 | 1 | $50.00 |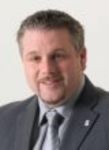 Councillor Steven Hicks
Steven was elected to Fredericton City Council in 2008 and is currently serving his second four-year term as City Councillor after being elected in May 2012.
Councillor Hicks is currently working with the provincial government, as a probation officer in the Department of Public Safety.
Councillor Hicks is currently a member of the Transportation Committee, the Community Services Committee, and the Negotiations Liaison Committee. He is also a member on the Killarney Lake Master Plan Advisory Committee and the Fredericton Exhibition (FREX) board.
He graduated from St. Thomas University in 2001 with a Bachelor of Arts majoring in Criminology & Psychology.
Councillor Hicks was a member of the Fredericton Senior Royals Baseball Club for six seasons and is currently a member of the team's Board of Directors.
Councillor Hicks is a life-long resident of Fredericton and continues to reside in Marysville with his wife, Angela and daughters, Grace and Sophia.